Dr. Robert Ogilvie to Receive the Henry Gray Distinguished Educator Award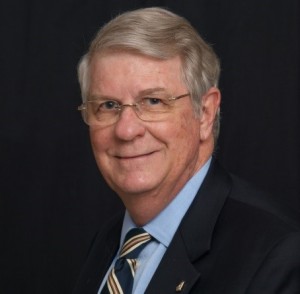 Aspiring medical doctors and life science researchers in the U.S. learn histology to understand the cellular organization of tissues and organs. In the past, microscopes were the only equipment available for viewing cells and other microscopic structures in tissue specimens. Now, more and more students are learning histology with virtual microscope slides – high-resolution digital images of tissue specimens that can be viewed on a computer over the Internet.
Dr. Robert Ogilvie has been teaching histology with virtual slides for over 15 years. He is a pioneer in the field of virtual microscopy; striving to make learning histology more active and accessible to the next generation of doctors and researchers.
Dr. Ogilvie has won numerous teaching awards throughout his 45 year teaching career, including the most recent one – the 2016 Henry Gray Distinguished Educator Award which is the American Association of Anatomists' highest education award. He will accept the award on Tuesday, April 5 at the 129th Annual Meeting of the American Association of Anatomists that is meeting at the same time as many other societies as a part of the Experimental Biology Meeting (EB2016) in San Diego, CA. After accepting the award he will present a lecture titled 'On the Way to Virtual' where he will discuss his experiences using virtual microscopy to teach histology. The talk will culminate with an example of a fully online histology course he teaches using Biolucida, Blackboard, and WebMic – a virtual microscopy program he helped develop. Enrollment doubled when the course was offered online, and it remains popular for students from a wide range of majors.
Watch a six minute video that illustrates and describes the essential components of the online histology course offered by the Department of Biological Sciences at the University of South Carolina
Watch this 3 minute video of Dr. Ogilvie teaching histology with virtual slides and Biolucida