Take a Look at the Latest Research Using MBF Systems (week of 5/20/13)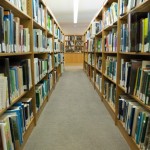 Our systems were mentioned in 22 published research papers last week alone.  Take a closer look at some of the research…
Neurolucida:
Albrecht, P. J., Hou, Q., Argoff, C. E., Storey, J. R., Wymer, J. P., & Rice, F. L. (2013). Excessive Peptidergic Sensory Innervation of Cutaneous Arteriole–Venule Shunts (AVS) in the Palmar Glabrous Skin of Fibromyalgia Patients: Implications for Widespread Deep Tissue Pain and Fatigue. Pain Medicine. doi: 10.1111/pme.12139
Bessa, S., Quelhas, P., & Amaral, I. F. (2013). Automatic Quantification of Cell Outgrowth from Neurospheres. In Pattern Recognition and Image Analysis (pp. 141-148). Springer Berlin Heidelberg. doi: 10.1007/978-3-642-38628-2_16
Coddington, L. T., Rudolph, S., Vande Lune, P., Overstreet-Wadiche, L., & Wadiche, J. I. (2013). Spillover-Mediated Feedforward Inhibition Functionally Segregates Interneuron Activity. Neuron. doi: 10.1016/j.neuron.2013.04.019

deCampo, D. M., & Fudge, J. L. (2013). Amygdala projections to the lateral bed nucleus of the stria terminalis in the macaque: Comparison with ventral striatal afferents. Journal of Comparative Neurology. doi: 10.1002/cne.23340                 
Giampà, C., Montagna, E., Dato, C., Melone, M. A., Bernardi, G., & Fusco, F. R. (2013). Systemic Delivery of Recombinant Brain Derived Neurotrophic Factor (BDNF) in the R6/2 Mouse Model of Huntington's Disease. PloS one, 8(5), e64037. doi:10.1371/journal.pone.0064037
Hazra, A., Gu, F., Aulakh, A., Berridge, C., Eriksen, J. L., & Žiburkus, J. (2013). Inhibitory Neuron and Hippocampal Circuit Dysfunction in an Aged Mouse Model of Alzheimer's Disease. PloS one, 8(5), e64318. doi:10.1371/journal.pone.0064318
Hester, M. S., & Danzer, S. C. (2013). Accumulation of Abnormal Adult-Generated Hippocampal Granule Cells Predicts Seizure Frequency and Severity. The Journal of Neuroscience, 33(21), 8926-8936. doi: 10.1523/​JNEUROSCI.5161-12.2013
Juan, L. W., Liao, C. C., Lai, W. S., Chang, C. Y., Pei, J. C., Wong, W. R., … & Lee, L. J. (2013). Phenotypic characterization of C57BL/6J mice carrying the Disc1 gene from the 129S6/SvEv strain. Brain Structure and Function, 1-15. doi: 10.1007/s00429-013-0577-8
Shah, N. S., Pugh, P. C., Nam, H., Rosenthal, D. T., van Wijk, D., Gaszner, B., … & Kerman, I. A. (2013). A Subset of Presympathetic-Premotor Neurons within the Centrally Projecting Edinger-Westphal Nucleus Expresses Urocortin-1. Journal of Chemical Neuroanatomy. doi: 10.1016/j.jchemneu.2013.04.004
Wen, J., Yang, H. B., Zhou, B., Lou, H. F., & Duan, S. (2013). β-Catenin Is Critical for Cerebellar Foliation and Lamination. PloS one, 8(5), e64451.
Stereo Investigator:
Bradshaw, E. M., Chibnik, L. B., Keenan, B. T., Ottoboni, L., Raj, T., Tang, A., … & De Jager, P. L. (2013). CD33 Alzheimer's disease locus: altered monocyte function and amyloid biology. Nature Neuroscience. doi:10.1038/nn.3435
Giampà, C., Montagna, E., Dato, C., Melone, M. A., Bernardi, G., & Fusco, F. R. (2013). Systemic Delivery of Recombinant Brain Derived Neurotrophic Factor (BDNF) in the R6/2 Mouse Model of Huntington's Disease. PloS one, 8(5), e64037. doi:10.1371/journal.pone.0064037
Jain, V., Baitharu, I., Prasad, D., & Ilavazhagan, G. (2013). Enriched Environment Prevents Hypobaric Hypoxia Induced Memory Impairment and Neurodegeneration: Role of BDNF/PI3K/GSK3β Pathway Coupled with CREB Activation. PLOS ONE, 8(5), e62235. doi:10.1371/journal.pone.0062235
Jansen, D., Zerbi, V., Janssen, C. I., Dederen, P. J., Mutsaers, M. P., Hafkemeijer, A., … & Kiliaan, A. J. (2013). A Longitudinal Study of Cognition, Proton MR Spectroscopy and Synaptic and Neuronal Pathology in Aging Wild-type and AβPPswe-PS1dE9 Mice. PLOS ONE, 8(5), e63643. doi:10.1371/journal.pone.0063643
Jordão, J. F., Thévenot, E., Markham-Coultes, K., Scarcelli, T., Weng, Y. Q., Xhima, K., … & Aubert, I. (2013). Amyloid-ß plaque reduction, endogenous antibody delivery and glial activation by brain-targeted, transcranial focused ultrasound. Experimental Neurology. doi: 10.1016/j.expneurol.2013.05.008
Juan, L. W., Liao, C. C., Lai, W. S., Chang, C. Y., Pei, J. C., Wong, W. R., … & Lee, L. J. (2013). Phenotypic characterization of C57BL/6J mice carrying the Disc1 gene from the 129S6/SvEv strain. Brain Structure and Function, 1-15. doi: 10.1007/s00429-013-0577-8
Krismer, F., Wenning, G. K., Li, Y., Poewe, W., & Stefanova, N. (2013). Intact Olfaction in a Mouse Model of Multiple System Atrophy. PloS one, 8(5), e64625. doi: 10.1371/journal.pone.0064625

Martinez-Gonzalez, C., van Andel, J., Bolam, J. P., & Mena-Segovia, J. Divergent motor projections from the pedunculopontine nucleus are differentially regulated in Parkinsonism. Brain Structure and Function, 1-12. doi: 10.1007/s00429-013-0579-6

Petkau, T. L., Zhu, S., Lu, G., Fernando, S., Cynader, M., & Leavitt, B. R. (2013). Sensitivity to neurotoxic stress is not increased in progranulin-deficient mice. Neurobiology of Aging.
Tschanz, S., Schneider, J. P., & Knudsen, L. (2013). Design-based stereology: Planning, volumetry and sampling are crucial steps for a successful study.Annals of Anatomy-Anatomischer Anzeiger. doi: 10.1016/j.aanat.2013.04.011
Ulusoy, A., Rusconi, R., Pérez‐Revuelta, B. I., Musgrove, R. E., Helwig, M., Winzen‐Reichert, B., & Di Monte, D. A. (2013). Caudo‐rostral Brain Spreading of α‐Synuclein through Vagal Connections. EMBO Molecular Medicine. doi: 10.1002/emmm.201302475
Wecker, L., Engberg, M. E., Philpot, R. M., Lambert, C. S., Kang, C. W., Antilla, J. C., … & Rowell, P. P. (2013). Neuronal Nicotinic Receptor Agonists Improve Gait and Balance in Olivocerebellar Ataxia. Neuropharmacology. doi: 10.1016/j.neuropharm.2013.05.016
Willi, R., Harmeier, A., Giovanoli, S., & Meyer, U. (2013). Altered GSK3β signaling in an infection-based mouse model of developmental neuropsychiatric disease. Neuropharmacology. doi: /10.1016/j.neuropharm.2013.05.012
Yin, D. M., Chen, Y. J., Lu, Y. S., Bean, J. C., Sathyamurthy, A., Shen, C., … & Mei, L. (2013). Reversal of Behavioral Deficits and Synaptic Dysfunction in Mice Overexpressing Neuregulin 1. Neuron, 78(4), 644-657. doi: 10.1016/j.neuron.2013.03.028