Neuroscience 2012 Was a Great Success. Thanks to Everyone Who Stopped By Our Booth!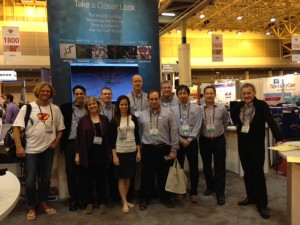 We put on our 3D glasses and saw neurons like never before. We unveiled AutoSynapse and made synapse analysis easier than ever. And we showed off the newly enhanced versions of all our products from Stereo Investigator to WormLab. Our booth at Neuroscience 2012 was a hive of activity all week! Thank you to everyone who stopped by to try out our software or simply say "hello." It was so nice catching up with so many of our customers, and meeting so many new people in New Orleans. See you next year in San Diego!
Go to our Facebook page to see all of our photos from Neuroscience 2012.