Watch our WormLab Webinar Video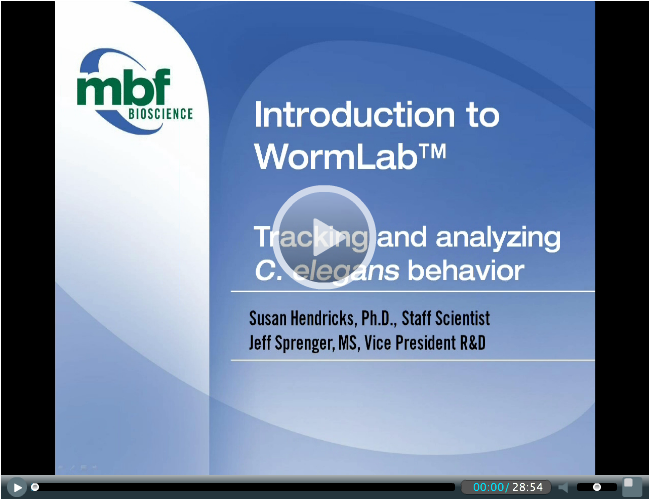 Our latest webinar "Introduction to WormLab" is now available for streaming. Go to our website to watch Dr. Susan Hendricks and Vice President Jeff Sprenger demonstrate WormLab, our new software for tracking and analyzing the behavior of C. elegans.
Find out more about how WormLab can help with your research by visiting our WormLab page at mbfbioscience.com.  Contact us for a free trial or for a quote!
To find out about upcoming webinars, like MBF Bioscience on Facebook and follow us on Twitter.