NeuroArt Image Contest Celebrates the Beauty of the Brain
MBF Bioscience is sponsoring a new image contest that encourages scientists and artists to share their views of the brain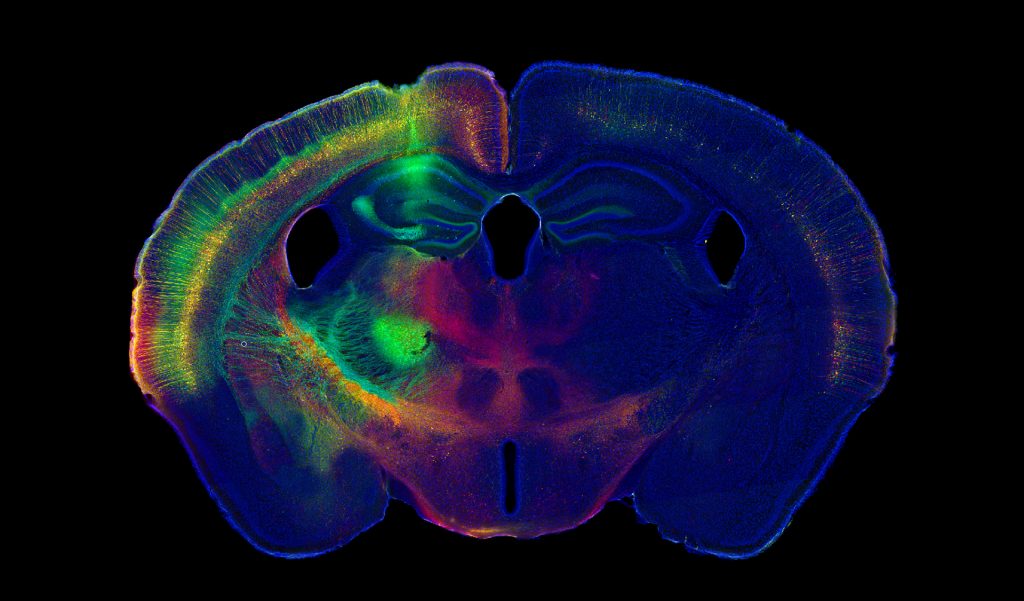 Williston, VT— The NeuroArt image contest brings together scientists, artists, and neuroscience enthusiasts from around the world to share their view of the brain. Any image of the brain is accepted, including but not limited to microscope images, pencil drawings, and paintings.
Eligible contestants can visit neuroart.com/image-contest to submit images. Entries will be submitted through the NeuroArt website where people can vote on images. You can also vote for your favorite entry even if you don't submit an image.
"The NeuroArt image contest is a way to recognize and foster an appreciation for the artistic aspect of neuroscience," said Jack Glaser, President of MBF Bioscience. "The diverse entries make for an interesting collection of images celebrating the beauty of the brain."
There is a new contest each month with two winners per month. Judging consists of two rounds of evaluation. Round one is peer-reviewed: the five images with the highest number of votes proceed to round two. In round two, a judging panel consisting of neuroscientists and artists choose the two winners. First place wins $250 towards the purchase of MBF Bioscience products and second place wins $100 towards the purchase of MBF Bioscience products. The judging panel will choose the annual grand prize winners from the monthly winners. The three Grand prize winners receive $3,000, $2,000 and $1,000 towards the purchase of MBF Bioscience products, respectively.
For more information, visit neuroart.com or watch this short video.