Researchers cited MBF systems in 13 papers during the week of 8/3/2014
Stereo Investigator: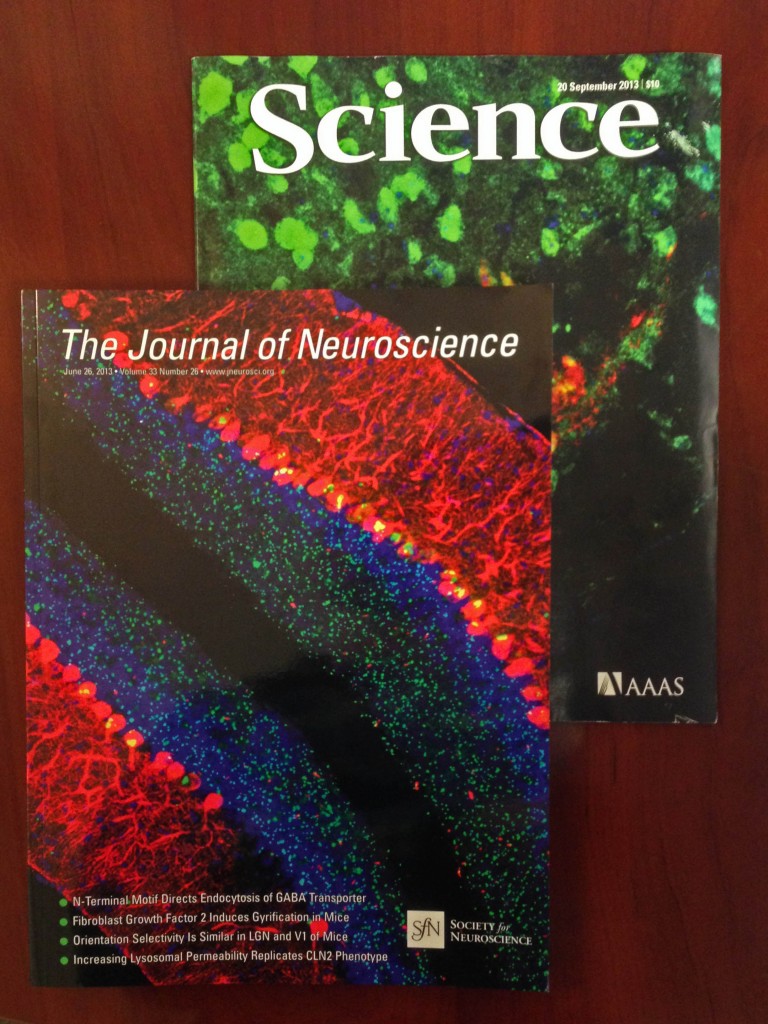 Eisele, Y. S., Fritschi, S. K., Hamaguchi, T., Obermüller, U., Füger, P., Skodras, A., . . . Staufenbiel, M. (2014). Multiple Factors Contribute to the Peripheral Induction of Cerebral β-Amyloidosis. The Journal of Neuroscience, 34(31), 10264-10273.
Polito, V. A., Li, H., Martini‐Stoica, H., Wang, B., Yang, L., Xu, Y., . . . Lee, V. M. Y. (2014). Selective clearance of aberrant tau proteins and rescue of neurotoxicity by transcription factor EB. EMBO Molecular Medicine, e201303671.
Swan, A. A., Clutton, J. E., Chary, P. K., Cook, S. G., Liu, G. G., & Drew, M. R. (2014). Characterization of the role of adult neurogenesis in touch-screen discrimination learning. Hippocampus, n/a-n/a. doi: 10.1002/hipo.22337.
Threlkeld, S. W., Gaudet, C. M., La Rue, M. E., Dugas, E., Hill, C. A., Lim, Y.-P., & Stonestreet, B. S. (2014). Effects of inter-alpha inhibitor proteins on neonatal brain injury: Age, task and treatment dependent neurobehavioral outcomes. Experimental Neurology, 261(0), 424-433.
Ulubay, M., Yahyazadeh, A., Deniz, Ö. G., Kıvrak, E. G., Altunkaynak, B. Z., Erdem, G., & Kaplan, S. (2014). Effects of prenatal 900 MHz electromagnetic field exposures on the histology of rat kidney. International Journal of Radiation Biology, 0(ja), 1-25. doi: doi:10.3109/09553002.2014.950436.
Yuksel, T. N., Halici, Z., Demir, R., Cakir, M., Calikoglu, C., Ozdemir, G., & Unal, D. (2014). Investigation of the effect of telmisartan on experimentally induced peripheral nerve injury in rats. International Journal of Neuroscience, 0(ja), 1-32. doi: doi:10.3109/00207454.2014.948115.
Neurolucida:
Bergstrom, H. C., & Johnson, L. R. (2014). An organization of visual and auditory fear conditioning in the lateral amygdala. Neurobiology of Learning and Memory(0).
Bielza, C., Benavides-Piccione, R., López-Cruz, P., Larrañaga, P., & DeFelipe, J. (2014). Branching angles of pyramidal cell dendrites follow common geometrical design principles in different cortical areas. Scientific Reports, 4.
Kannangara, T. S., Bostrom, C. A., Ratzlaff, A., Thompson, L., Cater, R. M., Gil-Mohapel, J., & Christie, B. R. (2014). Deletion of the NMDA Receptor GluN2A Subunit Significantly Decreases Dendritic Growth in Maturing Dentate Granule Neurons. PLoS ONE, 9(8), e103155. doi: 10.1371/journal.pone.0103155.
Kollo, M., Schmaltz, A., Abdelhamid, M., Fukunaga, I., & Schaefer, A. T. (2014). 'Silent'mitral cells dominate odor responses in the olfactory bulb of awake mice. Nature Neuroscience.
Le Masson, G., Przedborski, S., & Abbott, L. F. (2014). A Computational Model of Motor Neuron Degeneration. Neuron. doi: 10.1016/j.neuron.2014.07.001.
Magableh, A., & Lundy, R. (2014). Somatostatin and Corticotrophin Releasing Hormone Cell Types Are a Major Source of Descending Input From the Forebrain to the Parabrachial Nucleus in Mice. Chemical Senses. doi: 10.1093/chemse/bju038.
Ota, H., Hikita, T., Sawada, M., Nishioka, T., Matsumoto, M., Komura, M., . . . Asai, N. (2014). Speed control for neuronal migration in the postnatal brain by Gmip-mediated local inactivation of RhoA. Nature Communications, 5.