Researchers cited MBF systems in 12 papers during the week of 5/19/2014
Stereo Investigator: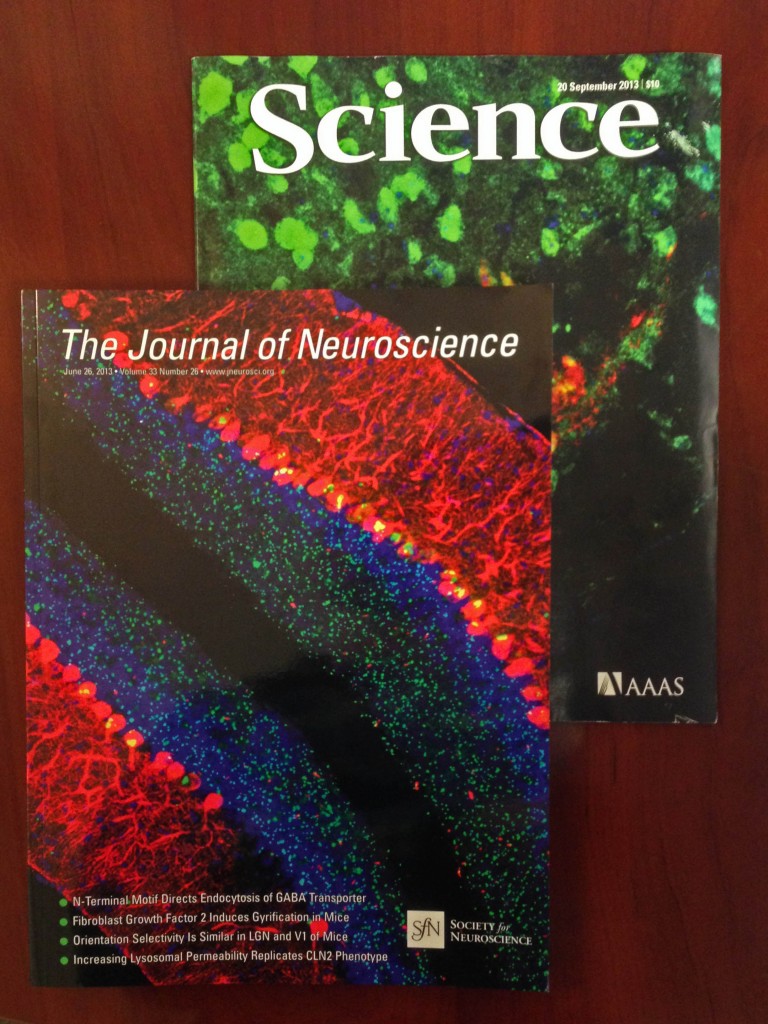 Alto, L. T., Chen, X., Ruhn, K. A., Treviño, I., & Tansey, M. G. (2014). AAV-Dominant Negative Tumor Necrosis Factor (DN-TNF) Gene Transfer to the Striatum Does Not Rescue Medium Spiny Neurons in the YAC128 Mouse Model of Huntington's Disease. Plos one, 9(5), e96544. doi: 10.1371/journal.pone.0096544.
Bekinschtein, P., Kent, B. A., Oomen, C. A., Clemenson, G. D., Gage, F. H., Saksida, L. M., & Bussey, T. J. (2014). BDNF interacts with adult-born immature cells in the dentate gyrus during consolidation of overlapping memories. Hippocampus, n/a-n/a. doi: 10.1002/hipo.22304.
Chou, J.-S., Chen, C.-Y., Chen, Y.-L., Weng, Y.-H., Yeh, T.-H., Lu, C.-S., . . . Wang, H.-L. (2014). (G2019S) LRRK2 causes early-phase dysfunction of SNpc dopaminergic neurons and impairment of corticostriatal long-term depression in the PD transgenic mouse. Neurobiology of Disease(0).
Chu, Y., Goldman, J. G., Kelly, L., He, Y., Waliczek, T., & Kordower, J. H. (2014). Abnormal alpha-synuclein reduces nigral voltage-dependent anion channel 1 in sporadic and experimental Parkinson's disease. Neurobiology of Disease(0).
Dorsey, J. L., Mangus, L. M., Oakley, J. D., Beck, S. E., Kelly, K. M., Queen, S. E., . . . Mankowski, J. L. (2014). Loss of Corneal Sensory Nerve Fibers in SIV-Infected Macaques: An Alternate Approach to Investigate HIV-Induced PNS Damage. The American journal of pathology, 184(6), 1652-1659.
Groleau, M., Nguyen, H. N., Vanni, M., Huppé-Gourgues, F., Casanova, C., & Vaucher, E. (2014). Impaired functional organization in the visual cortex of muscarinic receptor knock-out mice. Neuroimage(0).
Klomp, A., Václavů, L., Meerhoff, G. F., Reneman, L., & Lucassen, P. J. (2014). Effects of Chronic Fluoxetine Treatment on Neurogenesis and Tryptophan Hydroxylase Expression in Adolescent and Adult Rats. Plos one, 9(5), e97603. doi: 10.1371/journal.pone.0097603.
Sharma, S., Nag, T. C., Thakar, A., Bhardwaj, D. N., & Roy, T. S. (2014). Age associated changes in the human cochlear nucleus – A three-dimensional modelling and its potential application for brainstem implants. Journal of the Anatomical Society of India(0).
Neurolucida
Kimura, T., & Murakami, F. (2014). Evidence That Dendritic Mitochondria Negatively Regulate Dendritic Branching in Pyramidal Neurons in the Neocortex. The Journal of Neuroscience, 34(20), 6938-6951.
Lee, S.-H., Marchionni, I., Bezaire, M., Varga, C., Danielson, N., Lovett-Barron, M., . . . Soltesz, I. (2014). Parvalbumin-Positive Basket Cells Differentiate among Hippocampal Pyramidal Cells. Neuron.
Nickles, H. T., Sumkauskaite, M., Wang, X., Wegner, I., Puderbach, M., & Kuebler, W. M. (2014). Mechanical ventilation causes airway distension with pro-inflammatory sequelae in mice. [10.1152/ajplung.00288.2013]. American Journal of Physiology – Lung Cellular and Molecular Physiology.
Schoonover, C. E., Tapia, J.-C., Schilling, V. C., Wimmer, V., Blazeski, R., Zhang, W., . . . Bruno, R. M. (2014). Comparative Strength and Dendritic Organization of Thalamocortical and Corticocortical Synapses onto Excitatory Layer 4 Neurons. The Journal of Neuroscience, 34(20), 6746-6758.