Researchers cited MBF systems in 12 papers during the week of 3/24/14
Stereo Investigator: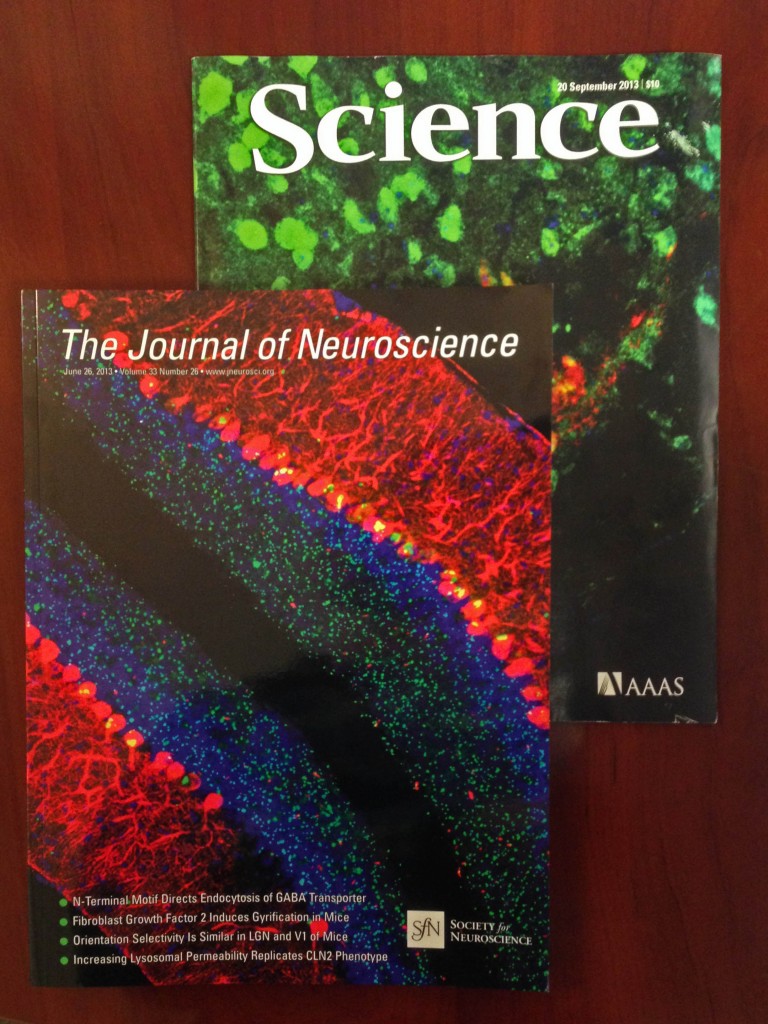 Baumhardt, P., Moore, B., Doppler, M., & Fernández-Juricic, E. (2014). Do American Goldfinches See Their World Like Passive Prey Foragers? A Study on Visual Fields, Retinal Topography, and Sensitivity of Photoreceptors. Brain, Behavior and Evolution.
English, S. J., Piert, M. R., Diaz, J. A., Gordon, D., Ghosh, A., D'Alecy, L. G., . . . Upchurch, G. R. J. (9000). Increased 18F-FDG Uptake Is Predictive of Rupture in a Novel Rat Abdominal Aortic Aneurysm Rupture Model. Annals of Surgery, Publish Ahead of Print, 10.1097/SLA.0000000000000602.
Flanigan, T. J., Xue, Y., Kishan Rao, S., Dhanushkodi, A., & McDonald, M. P. (2014). Abnormal vibrissa-related behavior and loss of barrel field inhibitory neurons in 5xFAD transgenics. Genes, Brain and Behavior, n/a-n/a. doi: 10.1111/gbb.12133.
Kim, T.-G., Yao, R., Monnell, T., Cho, J.-H., Vasudevan, A., Koh, A., . . . Chung, S. (2014). Efficient specification of interneurons from human pluripotent stem cells by dorsoventral and rostrocaudal modulation. Stem Cells, n/a-n/a. doi: 10.1002/stem.1704.
Liu, Y., Lieberwirth, C., Jia, X., Curtis, J. T., Meredith, M., & Wang, Z. X. (2014). Chemosensory cues affect amygdaloid neurogenesis and alter behaviors in the socially monogamous prairie vole. European Journal of Neuroscience, n/a-n/a. doi: 10.1111/ejn.12531.
Schild, V. R. (2014). Iso-luminance counterillumination drove bioluminescent shark radiation.
Stanić, D., Dubois, S., Chua, H. K., Tonge, B., Rinehart, N., Horne, M. K., & Boon, W. C. (2014). Characterization of Aromatase Expression in the Adult Male and Female Mouse Brain. I. Coexistence with Oestrogen Receptors α and β, and Androgen Receptors. Plos one, 9(3), e90451. doi: 10.1371/journal.pone.0090451.
Zhang, J., Zhu, Y., Zhan, G., Fenik, P., Panossian, L., Wang, M. M., . . . Baur, J. A. (2014). Extended Wakefulness: Compromised Metabolics in and Degeneration of Locus Ceruleus Neurons. The Journal of Neuroscience, 34(12), 4418-4431.
Neurolucida:
Bortone, Dante S., Olsen, Shawn R., & Scanziani, M. (2014). Translaminar Inhibitory Cells Recruited by Layer 6 Corticothalamic Neurons Suppress Visual Cortex. Neuron(0).
Chen, L.-H., Advani, S. L., Thai, K., Kabir, M. G., Sood, M. M., Gibson, I. W., . . . Advani, A. (2014). SDF-1/CXCR4 Signaling Preserves Microvascular Integrity and Renal Function in Chronic Kidney Disease. PLoS ONE, 9(3), e92227. doi: 10.1371/journal.pone.0092227.
Susick, L. L., Lowing, J. L., Provenzano, A. M., Hildebrandt, C. C., & Conti, A. C. (2014). Postnatal Ethanol Exposure Simplifies the Dendritic Morphology of Medium Spiny Neurons Independently of Adenylyl Cyclase 1 and 8 Activity in Mice. Alcoholism: Clinical and Experimental Research, n/a-n/a. doi: 10.1111/acer.12383.
Williams, P. T., Kim, S., & Martin, J. H. (2014). Postnatal Maturation of the Red Nucleus Motor Map Depends on Rubrospinal Connections with Forelimb Motor Pools. The Journal of Neuroscience, 34(12), 4432-4441.