Researchers cited MBF systems in 16 papers during the week of 12/16/13
Stereo Investigator: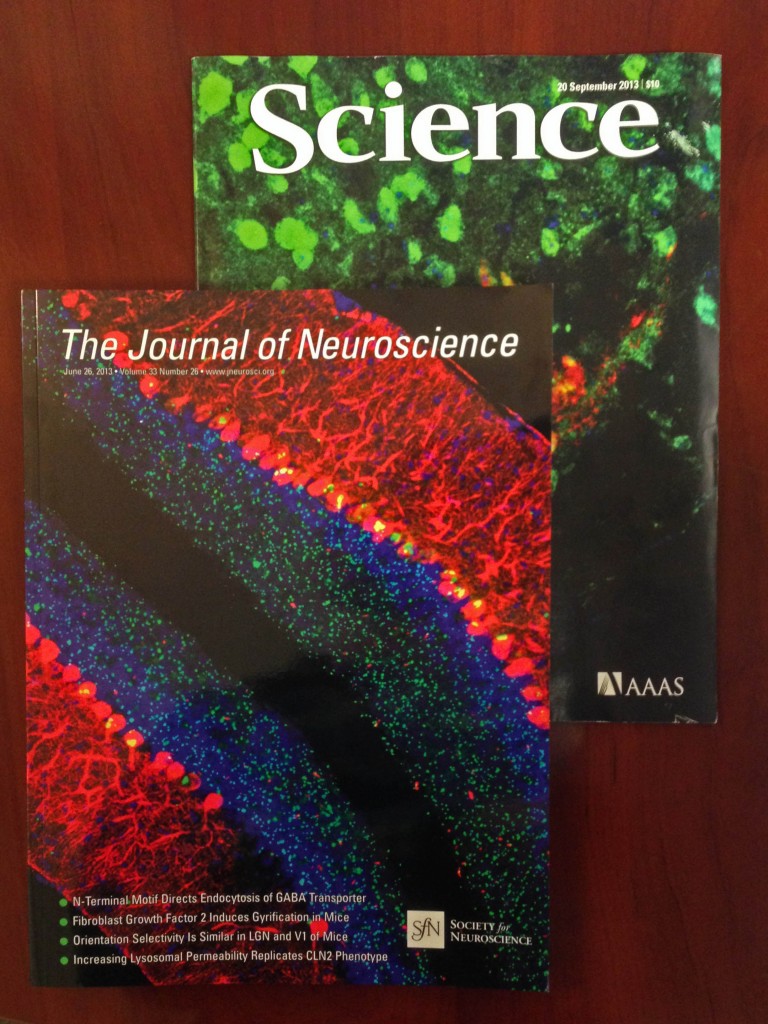 Acosta, S. A., Diamond, D. M., Wolfe, S., Tajiri, N., Shinozuka, K., Ishikawa, H., . . . Borlongan, C. V. (2013). Influence of Post-Traumatic Stress Disorder on Neuroinflammation and Cell Proliferation in a Rat Model of Traumatic Brain Injury. Plos one, 8(12), e81585. doi: 10.1371/journal.pone.0081585.
Daubaras, M., Dal Bo, G., & Flores, C. (2013). Target-dependent expression of the netrin-1 receptor, UNC5C, in projection neurons of the ventral tegmental area. Neuroscience(0).
Gabehart, K., Correll, K. A., Yang, J., Collins, M. L., Loader, J. E., Leach, S., . . . Dakhama, A. (2013). Transcriptome profiling of the newborn mouse lung response to acute ozone exposure. Toxicological Sciences. doi: 10.1093/toxsci/kft276.
Kalm, M., Roughton, K., & Blomgren, K. (2013). Lipopolysaccharide sensitized male and female juvenile brains to ionizing radiation. Cell death & disease, 4(12), e962.
Riddle, A., Maire, J., Cai, V., Nguyen, T., Gong, X., Hansen, K., . . . Back, S. A. (2013). Hemodynamic and Metabolic Correlates of Perinatal White Matter Injury Severity. Plos one, 8(12), e82940. doi: 10.1371/journal.pone.0082940.
Ritfeld, G. J., Rauck, B. M., Novosat, T. L., Park, D., Patel, P., Roos, R. A. C., . . . Oudega, M. (2014). The effect of a polyurethane-based reverse thermal gel on bone marrow stromal cell transplant survival and spinal cord repair. Biomaterials, 35(6), 1924-1931. 

Rivera, P. D., Shih, H.-Y., LeBlanc, J. A., Cole, M. G., Amaral, W. Z., Mukherjee, S., . . . Eisch, J. (2013). Acute and Fractionated Exposure to High-LET 56Fe HZE-Particle Radiation Both Result in Similar Long-Term Deficits in Adult Hippocampal Neurogenesis. Radiation Research. doi: 10.1667/rr13480.1.
Sampaio-Baptista, C., Khrapitchev, A. A., Foxley, S., Schlagheck, T., Scholz, J., Jbabdi, S., . . . Thomas, N. (2013). Motor Skill Learning Induces Changes in White Matter Microstructure and Myelination. The Journal of Neuroscience, 33(50), 19499-19503.
Stolberg, V. R., Martin, B., Mancuso, P., Olszewski, M. A., Freeman, C. M., Curtis, J. L., & Chensue, S. W. (2013). Role of CC Chemokine Receptor 4 in Natural Killer Cell Activation during Acute Cigarette Smoke Exposure. American Journal of Pathology(0). 

Wakai, T., Sakata, H., Narasimhan, P., Yoshioka, H., Kinouchi, H., & Chan, P. H. (2013). Transplantation of neural stem cells that overexpress SOD1 enhances amelioration of intracerebral hemorrhage in mice. Journal of Cerebral Blood Flow and Metabolism.
Neurolucida:
Jiang, M., Ash, R. T., Baker, S. A., Suter, B., Ferguson, A., Park, J., . . . Zoghbi, H. Y. (2013). Dendritic Arborization and Spine Dynamics Are Abnormal in the Mouse Model of MECP2 Duplication Syndrome. Journal of Neuroscience, 33(50), 19518-19533.
Ulatowski, L., Parker, R., Warrier, G., Sultana, R., Butterfield, D. A., & Manor, D. (2013). Vitamin E is essential for Purkinje neuron integrity. Neuroscience(0).
Wu, W., Lee, S.-Y., Wu, X., Tyler, J. Y., Wang, H., Ouyang, Z., . . . Cheng, J.-X. (2013). Neuroprotective ferulic acid (FA)–glycol chitosan (GC) nanoparticles for functional restoration of traumatically injured spinal cord. Biomaterials(0).

Xu, J.-C., Xiao, M.-F., Jakovcevski, I., Sivukhina, E., Hargus, G., Cui, Y.-F., . . . Bernreuther, C. (2013). The extracellular matrix glycoprotein tenascin-R regulates neurogenesis during development and in the adult dentate gyrus of mice. Journal of Cell Science. doi: 10.1242/jcs.137612.
Biolucida:
Gerfen, Charles R., Paletzki, R., & Heintz, N. (2013). GENSAT BAC Cre-Recombinase Driver Lines to Study the Functional Organization of Cerebral Cortical and Basal Ganglia Circuits. Neuron, 80(6), 1368-1383.
AutoNeuron:
Luebke, J. I., Medalla, M., Amatrudo, J. M., Weaver, C. M., Crimins, J. L., Hunt, B., . . . Peters, A. (2013). Age-Related Changes to Layer 3 Pyramidal Cells in the Rhesus Monkey Visual Cortex. Cerebral Cortex. doi: 10.1093/cercor/bht336.