Take a Look at the Latest Research Using MBF Systems (week of 3/11/13)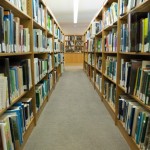 Our systems were mentioned in 18 published research papers last week alone.  Take a closer look at some of the research…
Neurolucida:
 Stereo Investigator:
Boström, M., Kalm, M., Karlsson, N., Erkenstam, N. H., & Blomgren, K. (2013). Irradiation to the young mouse brain caused long-term, progressive depletion of neurogenesis but did not disrupt the neurovascular niche. Journal of Cerebral Blood Flow & Metabolism. doi:10.1038/jcbfm.2013.34
Brasnjevic, I., Lardenoije, R., Schmitz, C., Van Der Kolk, N., Dickstein, D. L., Takahashi, H., … & Rutten, B. P. (2013). Region-specific neuron and synapse loss in the hippocampus of APPSL/PS1 knock-in mice. Translational Neuroscience, 4(1), 8-19. doi: 10.2478/s13380-013-0111-8
Díaz-Hernández, M. E., Bustamante, M., Galván-Hernández, C. I., & Chimal-Monroy, J. (2013). Irx1 and Irx2 Are Coordinately Expressed and Regulated by Retinoic Acid, TGFβ and FGF Signaling during Chick Hindlimb Development.PLOS ONE, 8(3), e58549. doi:10.1371/journal.pone.0058549
Figley, S. A., Chen, Y., Maeda, A., Conroy, L., McMullen, J. D., Silver, J. I., … & DaCosta, R. S. (2013). A Spinal Cord Window Chamber Model for In Vivo Longitudinal Multimodal Optical and Acoustic Imaging in a Murine Model. PLOS ONE, 8(3), e58081. doi: 10.1371/journal.pone.0058081

Groh, J., Kühl, T. G., Ip, C. W., Nelvagal, H. R., Sri, S., Duckett, S., … & Martini, R. (2013). Immune cells perturb axons and impair neuronal survival in a mouse model of infantile neuronal ceroid lipofuscinosis. Brain.
Purushothuman, S., Nandasena, C., Peoples, C. L., El Massri, N., Johnstone, D., Mitrofanis, J., & Stone, J. Saffron Pre-Treatment Offers Neuroprotection to Nigral and Retinal Dopaminergic Cells of MPTP-Treated mice. Journal of Parkinson's Disease. 10.3233/JPD-130173
Schnegg, C. I., Greene-Schloesser, D., Kooshki, M., Payne, V. S., Hsu, F. C., & Robbins, M. E. (2013). The PPARδ agonist, GW0742, inhibits neuroinflammation, but does not restore neurogenesis or prevent early delayed hippocampal-dependent cognitive impairment after whole-brain irradiation. Free Radical Biology and Medicine. doi: 10.1016/j.freeradbiomed.2013.03.002
Watson, M. B., Nobuta, H., Abad, C., Lee, S. K., Bala, N., Zhu, C., … & Waschek, J. A. (2013). PACAP deficiency sensitizes nigrostriatal dopaminergic neurons to paraquat-induced damage and modulates central and peripheral inflammatory activation in mice. Neuroscience. doi: 10.1016/j.neuroscience.2013.03.002
Wilson, R. S., Nag, S., Boyle, P. A., Hizel, L. P., Yu, L., Buchman, A. S., … & Bennett, D. A. (2013). Neural reserve, neuronal density in the locus ceruleus, and cognitive decline. Neurology. doi: 10.​1212/​WNL.​0b013e3182897103
YİĞİT, F., AKTAŞ, A., & DAĞLIOĞLU, S. (2013). Effects of Bisphenol A and Diethylstilbestrol on the Involution of Bursa of Fabricius in the Hens. İstanbul Üniversitesi Veteriner Fakültesi Dergisi, 39(2), 168-174.