Visit Us at Booth 24 at the FENS Forum of Neuroscience in Barcelona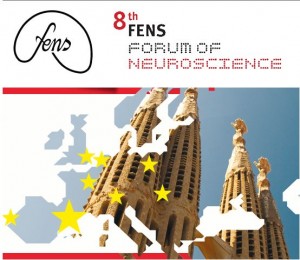 From Saturday, July 14 through Wednesday, July 18, we'll be in Barcelona at the 8th FENS Forum of Neuroscience. It's the largest neuroscience meeting in Europe and we're excited to once again be a part of the biennial event. MBF Bioscience President Jack Glaser and European Sales Representative Reinhard Braul will be demonstrating our products at Booth #24. If you're attending the meeting, be sure to stop by our booth to see all the latest enhancements in the new versions of Stereo Investigator and Neurolucida, and get a personal demonstration of WormLab, our new software for tracking and analyzing the behavior of c. elegans.
Those interested in learning more about Stereology, should take Dr. Mark West's two-day course "Introduction to Stereology for Neuroscientists." Taking place immediately prior to the meeting, on Thursday, July 12, and Friday, July 13, the course will cover the design, supervision, and critical evaluation techniques used in stereological studies of the nervous system. Read our interview with Dr. West to learn more about the Denmark-based neuroscientist and his new book Basic Stereology.
Will you be at this year's FENS Forum of Neuroscience? Stop by Booth #24. We'd love to see you!