Our Webinar on Using Unbiased Stereology is Now Available to View Online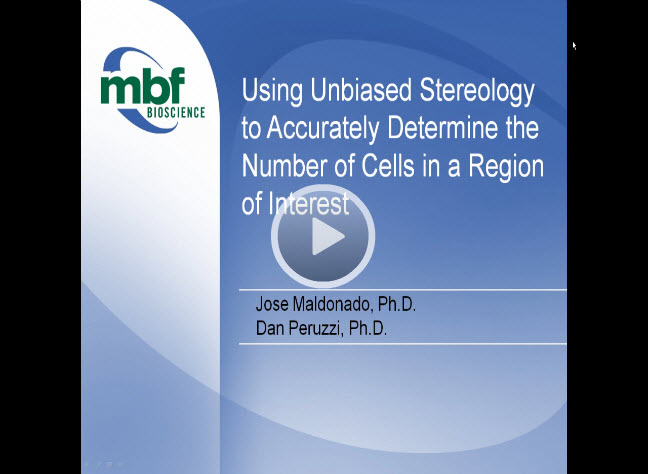 Our most recent webinar on 'Using Unbiased Stereology to Accurately Determine the Number of Cells in a Region of Interest' is now available to view on our website.
The Optical Fractionator is the most commonly used stereological probe in the life sciences.  In our webinar Drs. Jose Maldonado and Dan Peruzzi go over the theory behind the Optical Fractionator probe.
Learn the correct stereological protocol to use when running the Optical Fractionator probe as Drs. Maldonao and Peruzzi give practical advice for planning an experiment using the Optical Fractionator.  Discover how to count cells in order to get an estimate that is precise enough for your research while avoiding spending unnecessary time counting.  Use the theoretical framework presented in this webinar to support the practical application of the Optical Fractionator in your laboratory's research.
Click here to view the webinar.