Upcoming Webinar: Confocal Stereology – A Technical Innovation from MBF Bioscience and Carl Zeiss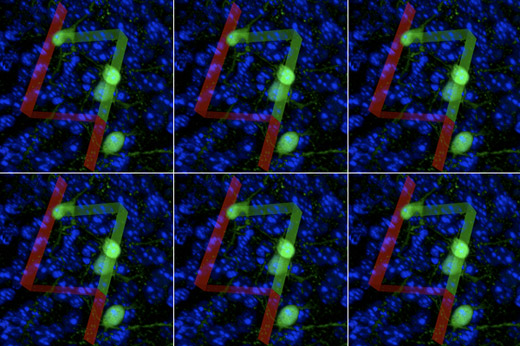 On Thursday, October 6, Dr. Jose Maldonado and Dr. Susan Hendricks present a live webinar on confocal stereology with Stereo Investigator and the ZEISS LSM confocal microscope.
Stereological quantification of cells, synapses, or other very small structures benefit from the high resolution imaging of laser scanning confocal microscopes. MBF Bioscience and Carl Zeiss have partnered to bring you the most user-friendly and efficient solution for laser scanning confocal stereology.
Stereo Investigator combined with the latest ZEISS LSM confocal microscopes is the world's most fully integrated system for using stereology to quantify co-labeled objects with the precision of laser scanning confocal microscopy. Additionally, the off-line capabilities of Stereo Investigator workstations permit more effective use of your confocal system by making it available for other users.
Click here to register for Thursday's webinar.