The Inside View
by Jack Glaser, President
We pride ourselves on designing cutting edge applications that are comprehensive, easy-to-use, and tailored to your research.
Three years ago, we launched AutoNeuron for automated neuron reconstruction. Today, I am proud to announce that we are continuing our tradition of innovation with version 9.0 of Stereo Investigator, which includes automated 3D cell detection with colocalization. It significantly reduces the time and effort required to get reliable cell counts, providing you with the tools you need to be even more productive. It also automatically measures volume and shape. And we have included tools to determine how well the automated cell detection is performing, so you can be sure that the cell count is accurate.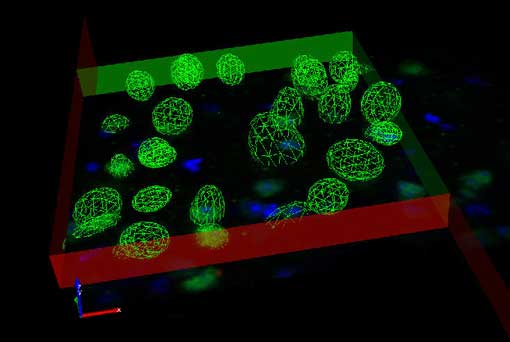 We are also introducing automatic 2D contouring for serial section reconstruction and region delineation from acquired images or directly from a live digital camera image feed. On the hardware side, we have expanded our support for confocal and structured illumination with two new cost-effective solutions (The CARV II and the Qioptiq OptiGrid). All of these enhancements and more will be on display at Neuroscience 2008 next month in Washington, D.C. I invite you to stop by Exhibit #1435 to take a look for yourself.
I, and all of us at MBF, thank you for your continued support.
First published in The Scope, fall 2008.