View images

Zooming
There are three methods:
Scroll the mouse wheel.
Click the Magnifier +/_ icons.
Click the Zoom icon then use the marquee or a zoom level.

Click the Marquee icon then drag the mouse to draw a marquee around the area to zoom in (available for images larger than 2000x2000 px).
Click one of the Zoom level icons.

Navigating
There are three possible methods:
In the Macro View window, click in the area that you want to view.
Use the arrow keys to move up, down, and sideways.
Drag the image until you reach the area that you want to view.
To adjust the panning speed, see Movement Resolution.

Focusing through an image stack

Viewing images side-by-side
Click the Grid View button

; up to 4 images appear side-by-side and the browser window is un-docked.
NOTE: Slides are independent by default; panning and zooming only apply to the current image. To apply panning or zooming to multiple images simultaneously, use the synchronization tool (only available in Grid view).
How do I synchronize images?
To synchronize all open images, click the Synchronize all images icon in the main toolbar.
To synchronize specific images, click the Synchronize images icon in the Image toolbar.
To disable synchronization, click the Cancel synchronize icon.
Why should I use synchronization?
It is useful to compare images—for example, a before and an after image of the same sample. You can link the images so that any panning or zooming is applied to both images.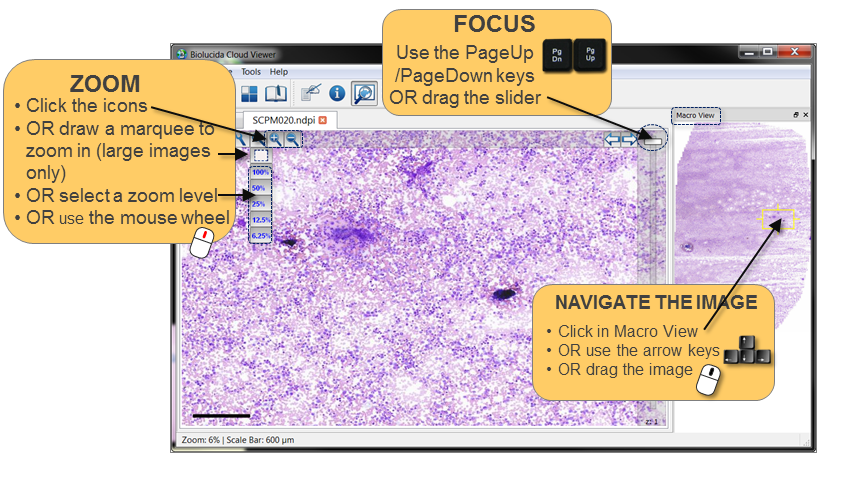 Thumbnail view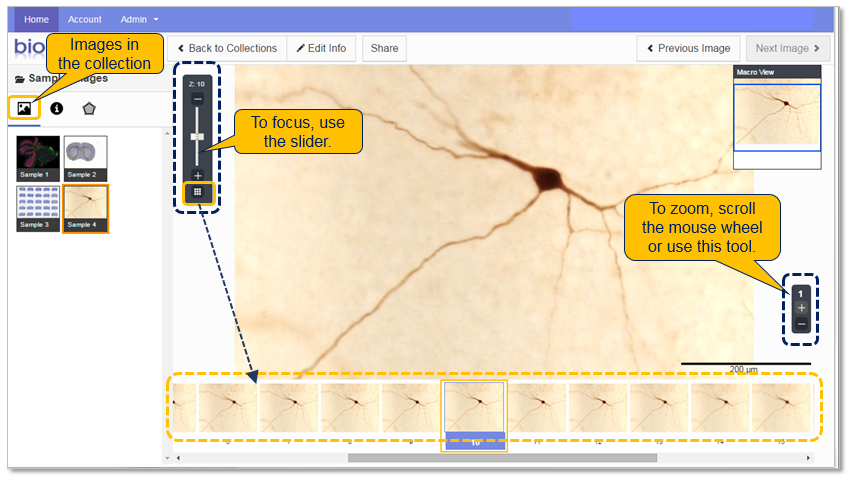 Annotations view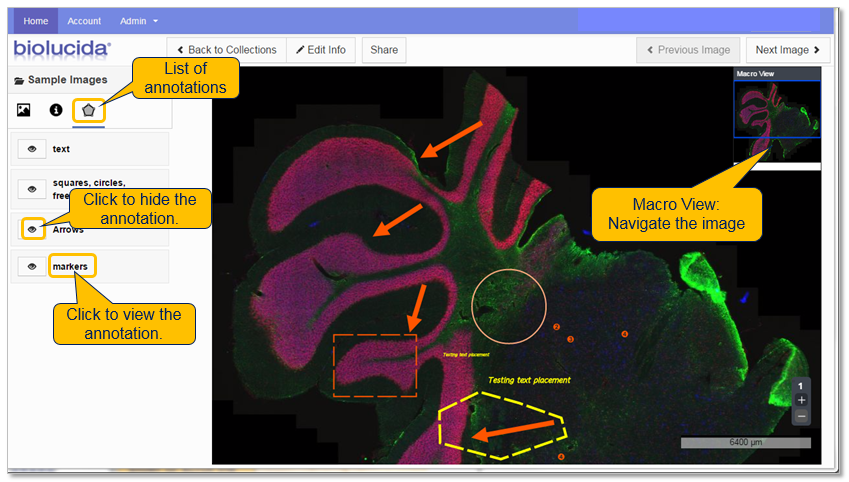 ---